Guardian Pharmacy of Minnesota recently hosted an educational training event on Tuesday, April 11, 2017 at the St. Cloud Holiday Inn.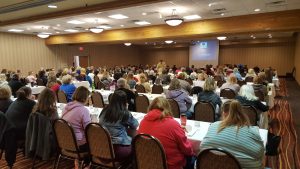 Guardian representatives discussed a variety of issues that long-term care providers deal with on a regular basis.  Some of the main topics included residents with difficult behavior, med pass administration, and work environment engagement.
Over 160 nurses and caregivers attended the event.  We hope that everyone enjoyed the session!